We help people live their best lives through food that's good for the body, great for the soul.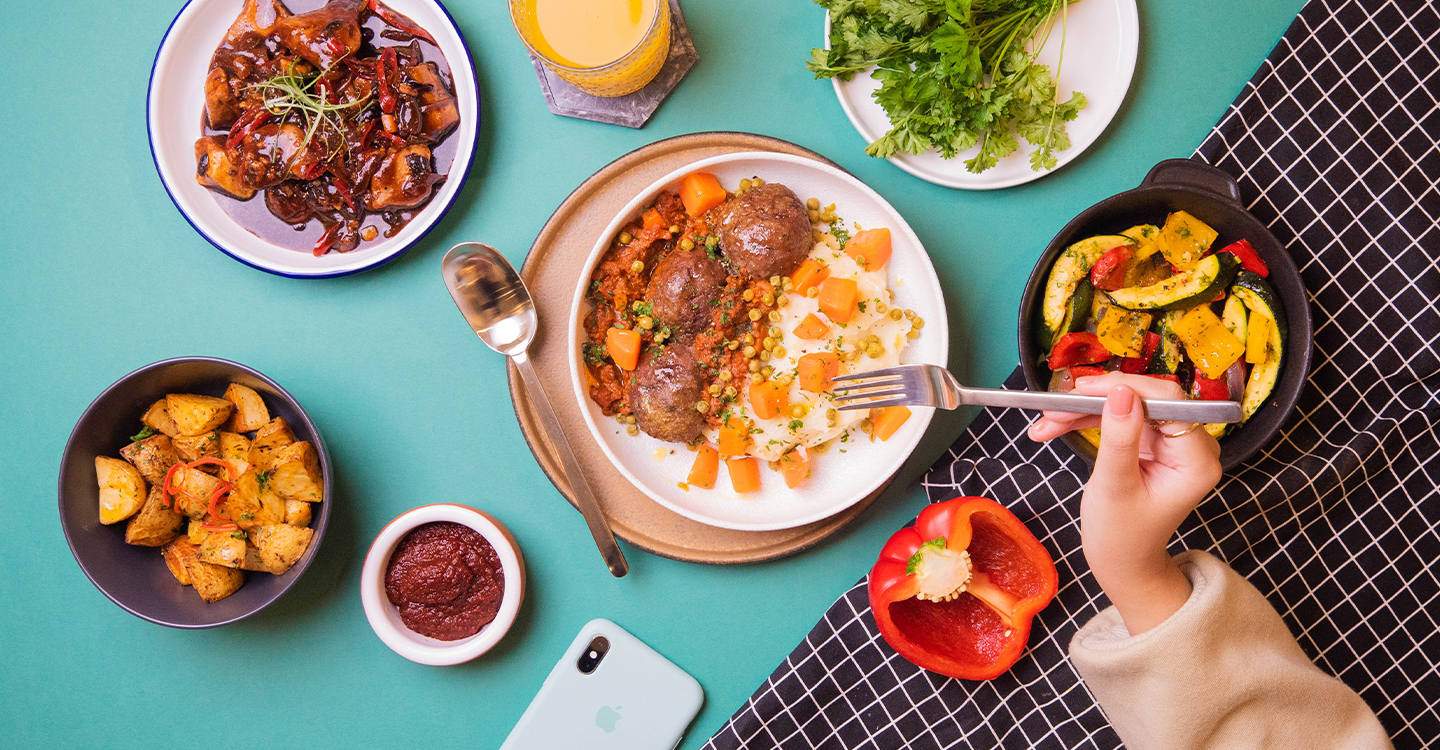 We know that food is an experiential thing. From the order interface right to your first bite, it should be a delightful one. That's why we go all out on service — the kind that ensures communication is clear, food tastes great, and delivery is according to your schedule.
Our team also believes that healthy eating should be accessible to everyone and made convenient. That is why at YoloFoods we thrive to give back to the community whenever possible. We also believe it is everyone's responsibility to care for mother earth, so we do our best to source our ingredients with sustainability and our carbon footprint in mind.
1
Preparation
The Finer Details
We abide by a strict hygiene code of practice at all times. Every ingredient is carefully examined, then kept in their respective safe temperature storages. We look into just about everything to keep things fresh. There's no compromise in that.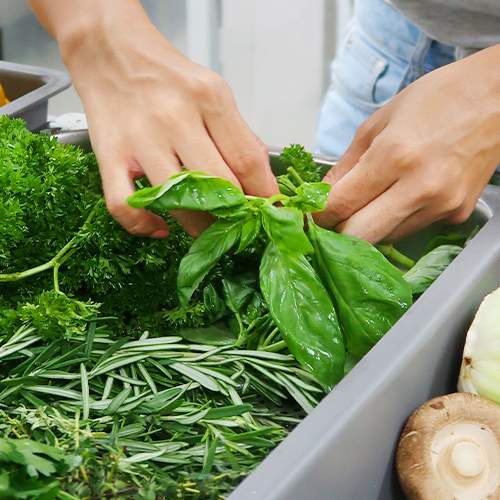 2
Ingredients
Quality is Our Thing
It's about passion and having an eye for fresh picks. Our dedicated team of chefs source and prep your meals responsibly with as little waste as possible. We believe in honest ingredients and turning them into food that nourishes the body and soul.
3
Technology
Food and Science
We strive for gastronomic excellence, made possible powered by the industry's leading technology using the High Pressure Processing (HPP) technique. The delicate relationship between food and science co-exists to serve better, healthier, and longer-lasting food. Safety first, we only serve food we love.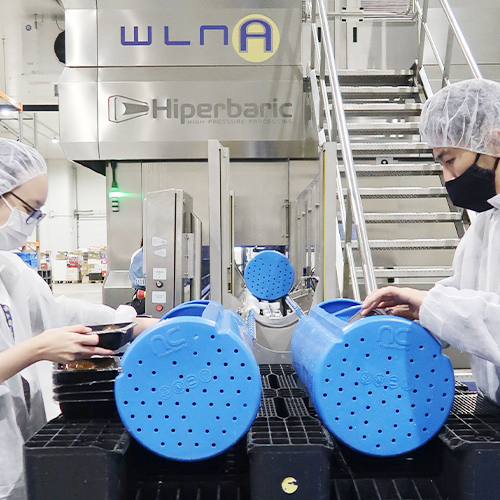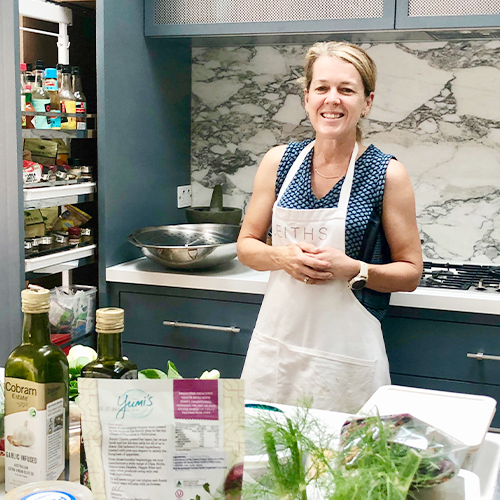 4
Nutritionist
Working with
The Best
Our Olympic-certified nutritionist, Jane Freeman (Accredited Practicing Dietitian & IOC Sports Nutritionist) plays an essential role here at YoloFoods. She has a deep understanding of food and how it benefits our body, mood, and energy. With her expertise and our ethos in mind, we aim to bring you an easy solution towards healthier eating and living.
Quality, good food has always been a key enjoyment for me, especially as a corporate working in the wine & spirit industry. As I grew older, I started to faced the consequences of that lifestyle — a dip in physique, energy loss, concentration issues, and more. I knew I had to pay more attention to my health.
When I was exploring and researching healthy eating options, I realized there were insanely limited healthy food options around; and that healthy food meant salads or vegetarian meals only. Due to that, it became my mission to come up with a solution that would make healthy eating more enjoyable, accessible and understandable. As I made those changes in my personal life, I experienced how transformative and enjoyable healthy eating is and started to focused on health and wellness — something that has become very close to my heart. At YoloFoods, we offer a holistic solution to levelling up your health game through foods and wellness. Where to start? There's no better time than the present. You're a step closer to the best version of yourself.
CEO of YoloFoods
Rooted In Experience
We care about the food philosophy we stand by. It's about delivering experiences that people enjoy and will remember. I believe it's a balance of creativity, innovation, and having a sense of promise to customers. After all, they're the ones we're doing this all for.
Cristal Lee (Head of Brand)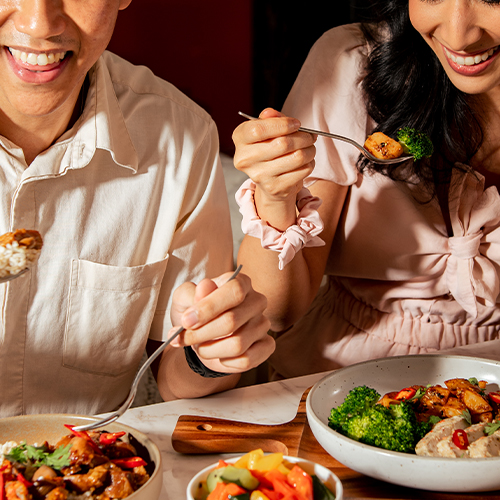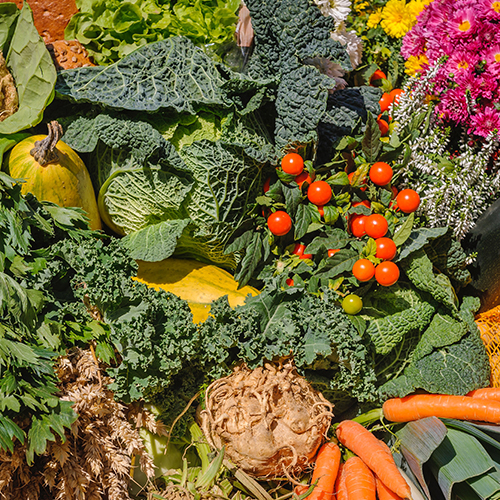 Backed By Nutrition
In the YoloFoods kitchen, the team and I understand that nutrition is at the heart of every meal we craft. Our role requires patience and a passion for flavour. Sometimes, even the slightest tweaks in a recipe can elevate or make a dish fall flat. My responsibility is to make every dish soar, every time.
Ken Deng (Executive Chef)
Made For Excellence
Nothing makes me happier than a satisfied customer. It took a while before I found my true calling in providing solutions for our YoloFam. Life with YoloFam involves looking into delivery, food quality, and more. My ethos to my team is to add a little bit of sunshine to everything we do.
Barry Qasim (Head of Customer Experience)
Join Us
Help us build the future of healthy eating and transform the lives of thousands of people.