Why People Choose Our Meal Plans
Hooking you up with the health status you've always wanted
Only We Offer Flexible Plans
Have it via One-Time Delivery or Daily Delivery. We'll follow your schedule.
We get creative with our bi-weekly new menus so you'll never get bored
We use honest and natural ingredients to whip up epic meals for your meal plans.
From prep to cooking, we cover the A-Z. So, you just E-A-T.
STEP 1:
Choose your Delivery Option
Have your meals either delivered together in one-go, or opt for daily delivery.
STEP 2:
Select your Preferred Meal Plan
Choose from a variety of meal plan types, each expertly designed with different menu items and total calories to meet your Fitness Goals.
[NEW] OPTION 1: ONE TIME DELIVERY
Our New Nationwide Delivery option, aimed to provide you with healthy, fresh and tasty meals.
Do select the bundle that best suits your dietary restrictions, or get in touch with us for assistance.
Our classic Meal Plan option, meals delivered fresh daily to you.*
*Available in Klang Valley only.
This is a calorie deficit (or restrictive) approach plan designed to help you lose weight with healthy, filling meals so you can be at your very best.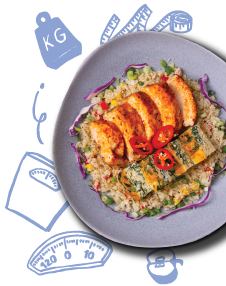 This plan is designed to help increase protein and lower your carb intakes all at once while looking into burning fat fast yet retaining your muscle mass.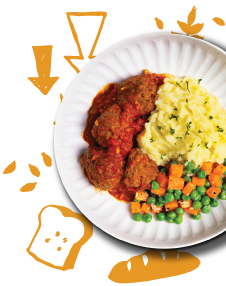 A calorie-conscious plan that's all about the perfect balance of healthy and delicious lean proteins and whole grains, and fresh vegetables.
A meatless vegetarian fare prepped with a significant amount of meat-less protein to substitute nutrients the body needs.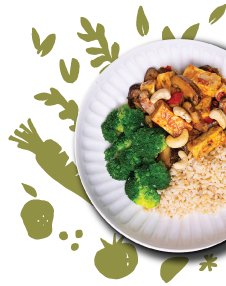 Can't Decide or Have Questions about a Plan?
Talk to us!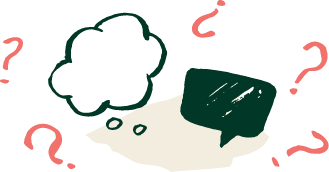 Our customer experience staff is here to help!
FAQ
To check on the pricing of our Meal Plans, do visit us at https://yolofoods.sg/meal-plan.
Scroll down to select your preferred plan and click on "Select" on (your preferred plan). Then follow the prompts to select your preferences (i.e. kcals, Half Day of Full Day Plan, number of days) and the price will be displayed at the end. You can then place your order by checking out your cart.
Your YoloFoods should arrive to you frozen (for One-Time Delivery) or chilled (for Daily Delivery). As soon you receive your order, do promptly store your meals in the fridge or freezer to maintain freshness.
Once you place your order for your YOLO Meal Plan, you will receive two emails:
Order notification with your payment receipt.
Once order is confirmed, you can head over to My Profile page to view your YoloPlans order. There you can begin scheduling the remaining dates.
Once we have received your delivery date submission, you will receive your delivery date confirmation email from our Customer Care team (this email can sometimes land in your spam, so be sure to check).
Three (3) working days (excluding public holidays) are required to process your orders.
All online orders for YOLO Meal Plan and schedule delivery date submitted after 12.00pm on Mondays through Thursdays will be processed on the next working day.
YOLO Meal Plan orders and schedule delivery date submitted after 12.00pm on Friday will have the following Tuesday as the earliest delivery date available.
5 day Meal Plan - 2 weeks from the date of purchase.
10 day Meal Plan - 4 weeks from the date of purchase.
30 day Meal Plan - 10 weeks from the date of purchase.
You are free to select any weekday for delivery of your meal plan within the validity period above, it doesn't necessarily have to be consecutive days.
We can accept the following requests for Daily Delivery only:
No beef / lamb
No seafood
No spicy food / chilis
No nuts
No dairy
Take out one specific vegetable or food ingredient you do not like. In order to meet your dietary requirements, your meal may be replaced with another meal which may not be on the day's menu. The replacement will be subject to availability.
Unfortunately, we are unable to accomodate any dietary requests to our One-Time Delivery bundles for the time being. Do get in touch with us for additional assistance for One-Time Delivery.
FULL-DAY Meal Plans and HALF DAY LUNCH Meal Plans
You will receive your meal anytime between 9.00 am -12.30 pm.
HALF DAY DINNER Meal Plans
For dinner orders, you will receive your meal anytime 3.00 pm - 6.30 pm.
Our Meal Plans are delivered on weekdays only (Mondays through Fridays), excluding public holidays.