Introducing our new YoloFoods Ambassador, Nanthekumar Tamilselvan (@kumchata.official). Kumar has achieved an amazing body transformation, losing 34kgs in 9 months to achieve his dream physique! This was achieved not only through a consistent training program, but also through a solid nutrition meal plan to ensure that he is properly nourished at all times. At YoloFoods, we are all about inspiring and supporting body transformation and Fitness Goals, that is why we put the science back in our food, to provide the best nourishment for our community to go out and achieve their goals.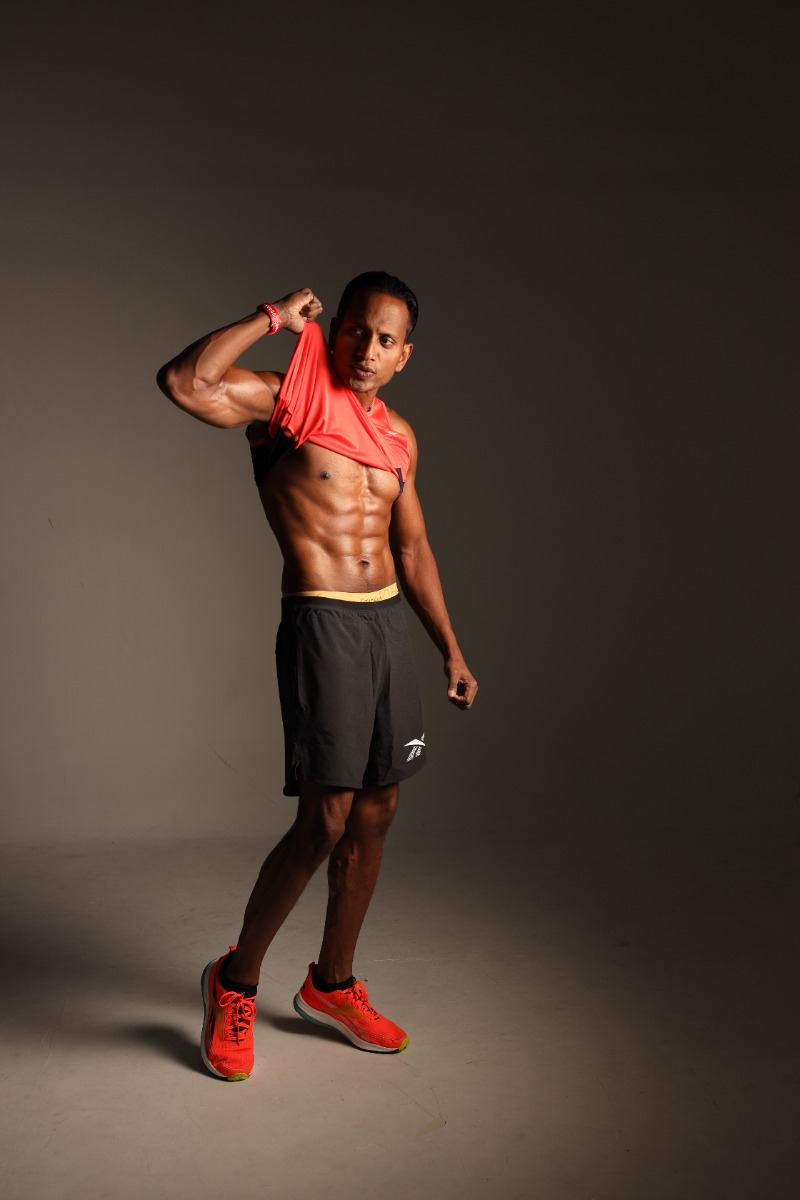 In this spotlight interview session, we go behind the scenes with Kumar, to speak about his achievements in 2022, goals for 2023, and his best tips for readers that intend to get started in Fitness. 
1. What was 2022 summed-up for you?
"TRANSFORMATIONAL! Lost 34 kg in last 9 months! Both fat loss and muscle gain simultaneously! This is the leanest I have ever been! From 103kg to 69kg!
I also won two major titles in the Island-wide FitnessFirst competition in Oct 2022, both the "Lean Category" and the National Championship! Thanks to YoloFoods and many others who have helped me achieve these amazing results! I wouldn't be more happier!"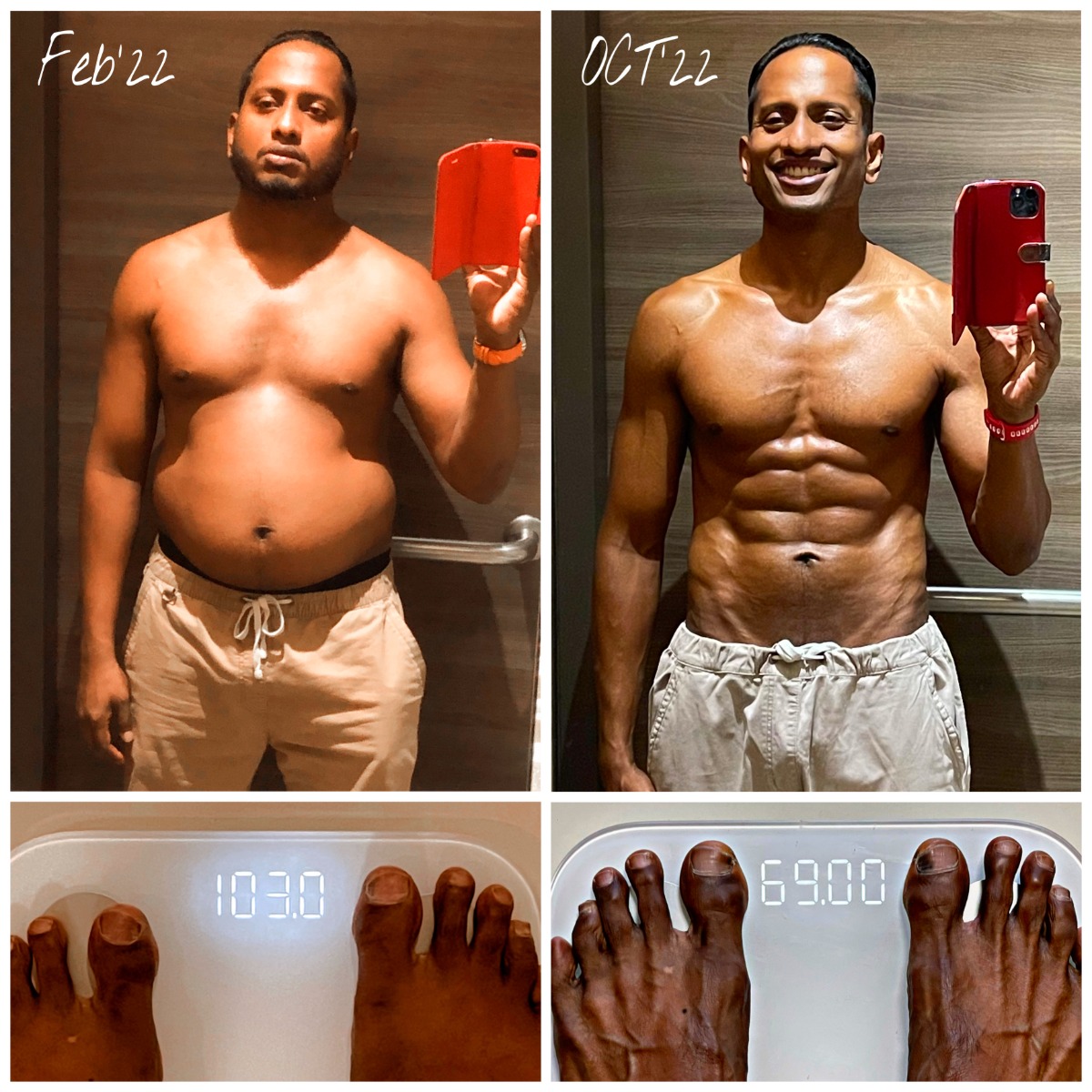 2. What are the top 3 Tips that helped you the most this year?
"Set a clear GOAL Set a realistic TIMELINE, Be CONSISTENT! I did the above across all facets of my life. I.e. career, health, wealth, relationships and Self; then visualise and meditate on each goal on a daily basis and put in the necessary work to achieve them."
3. What did you learn this year that you will be bringing with you into 2023?
"My learnings which developed into my fitness and wellness strategy include M.E.D.S : MEDITATION. EXERCISE. DIET. SLEEP."
Disclaimer: I'm not a weight loss coach or fitness expert but here's my weight loss 101: Change your lifestyle and not just your diet!
4. What are you most excited for this new year?
"As I move into the new year, I'm really excited about many things and one of which is to stay committed to my fitness journey, and inspire others just like how I got inspired and hopefully help them to achieve their goals faster, avoiding those pitfalls and huddles that I had made prior in my weight-loss journey."